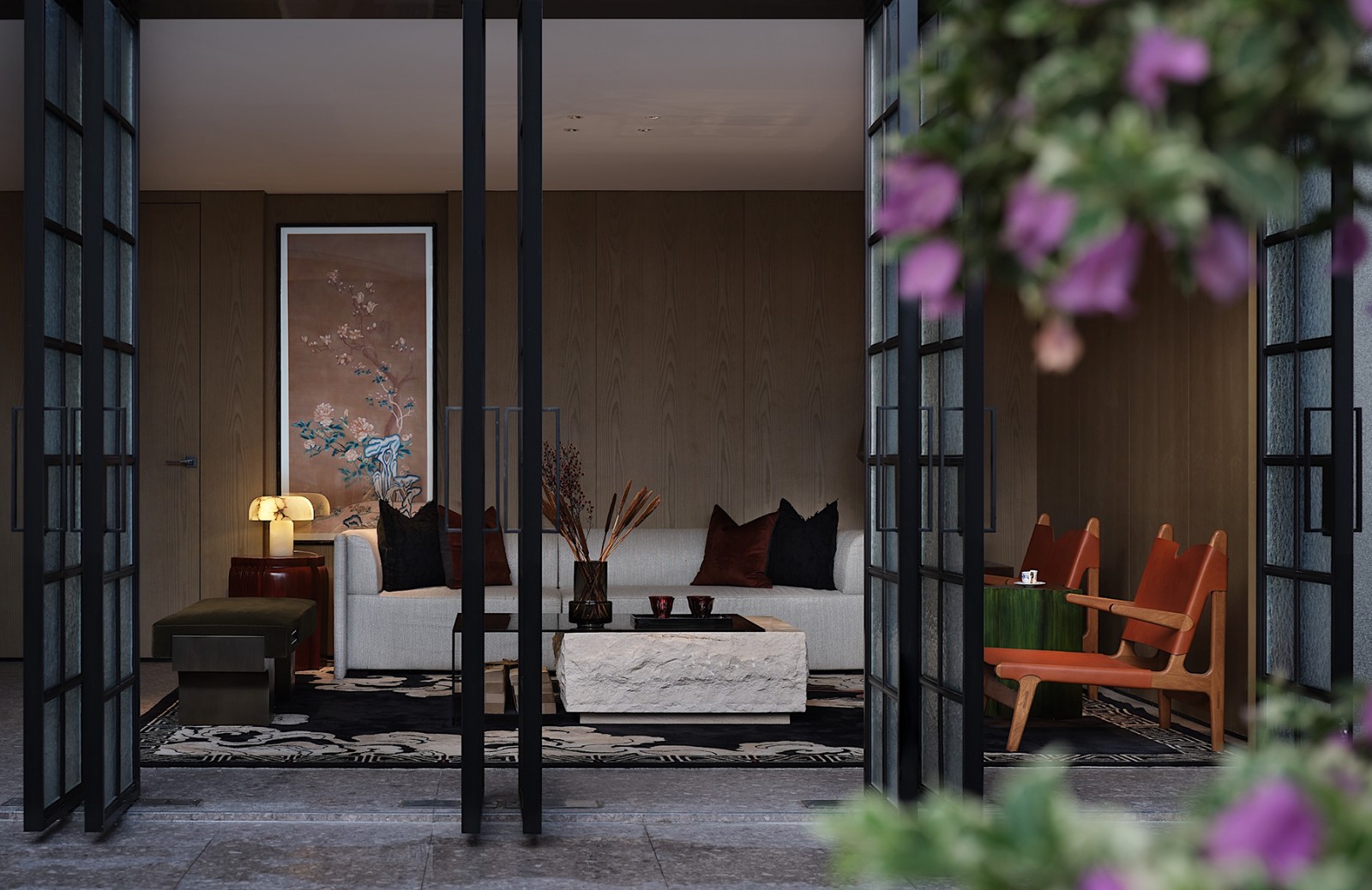 Name | Poly city gather cheongsam custumization workshop
项目名称 | 江门保利旗袍工坊
Area | 350㎡
项目面积 | 350㎡
Location |Jiangmen, China
项目地址 | 中国 江门
Client | Poly group
开发单位 | 保利集团
In the design of the Jiangmen Poly Cheongsam Workshop, One Square sculpts the space as if it were a cheongsam.
在江门保利旗袍工坊的设计中,壹方像雕琢一件旗袍一样来雕刻空间。
We start by reshaping the function of the space, blurring the boundaries, and through the layers of materials and the stories of the objects themselves, the ambiguity between the obvious and the hidden, between contradiction and harmony, between tradition and modernity that the cheongsam embodies, is woven throughout the project through the grammar of design. By extracting the land texture from the city of Jiangmen, the cheongsam is used as an element and a thread running through the design, through the cultural immersion and embodiment, the modern oriental aesthetic is presented and continued.
我们从重塑空间功能开始,模糊边界,透过材质的层次和物件本身的故事,将旗袍所蕴含的显与隐、介乎矛盾与和谐、传统与现代的暧昧,通过设计的语法,贯穿在整个项目之中。通过提取自江门城市的土地肌理,以旗袍作为元素和贯穿设计的主线,经由文化的浸润和蕴染,展现和延续现代东方美学的韵味。