Name | Private Mansion

项目名称 | 南京中海钟山印
Area | 400㎡
项目面积 | 400㎡
Location | Nanjing, China
项目地址 | 中国 南京
Client | China Overseas Property
开发单位 | 中海地产
When will you go back and be an idle man? To a zither, a pot of wine and a stream of clouds.
几时归去,作个闲人 对一张琴,一壶酒,一溪云
The ancient capital of the Six Dynasties and the Qinhuai breeze and moon have left Nanjingers not only with a thick cultural and historical heritage, but also with a rough and leisurely bone, and a calm and light-hearted temperament. The people of Nanjing's knowledge of life, the transformation of their way of life in the context of the times, and the humanistic sentiments of the city itself have become the bones and blood of Nanjing, growing together with the land. In the ripples of the water, the green shadows of Zijinshan flowing for a thousand years are reflected in them.
六朝古都,秦淮风月,留给南京人的不仅是厚厚的文脉史学,也有骨子里的粗放闲散,性情中的平和淡定。从纷沓的历史中走来,向平和、宁静的生活日常中走去,南京人对生活的认知,与时代背景下生活方式的转化,与城市本身的人文情怀一并,成为了南京的筋骨与气血,与这片土地共同生长。水波荡漾的纹路里,紫金山流转千年的绿影映照其间。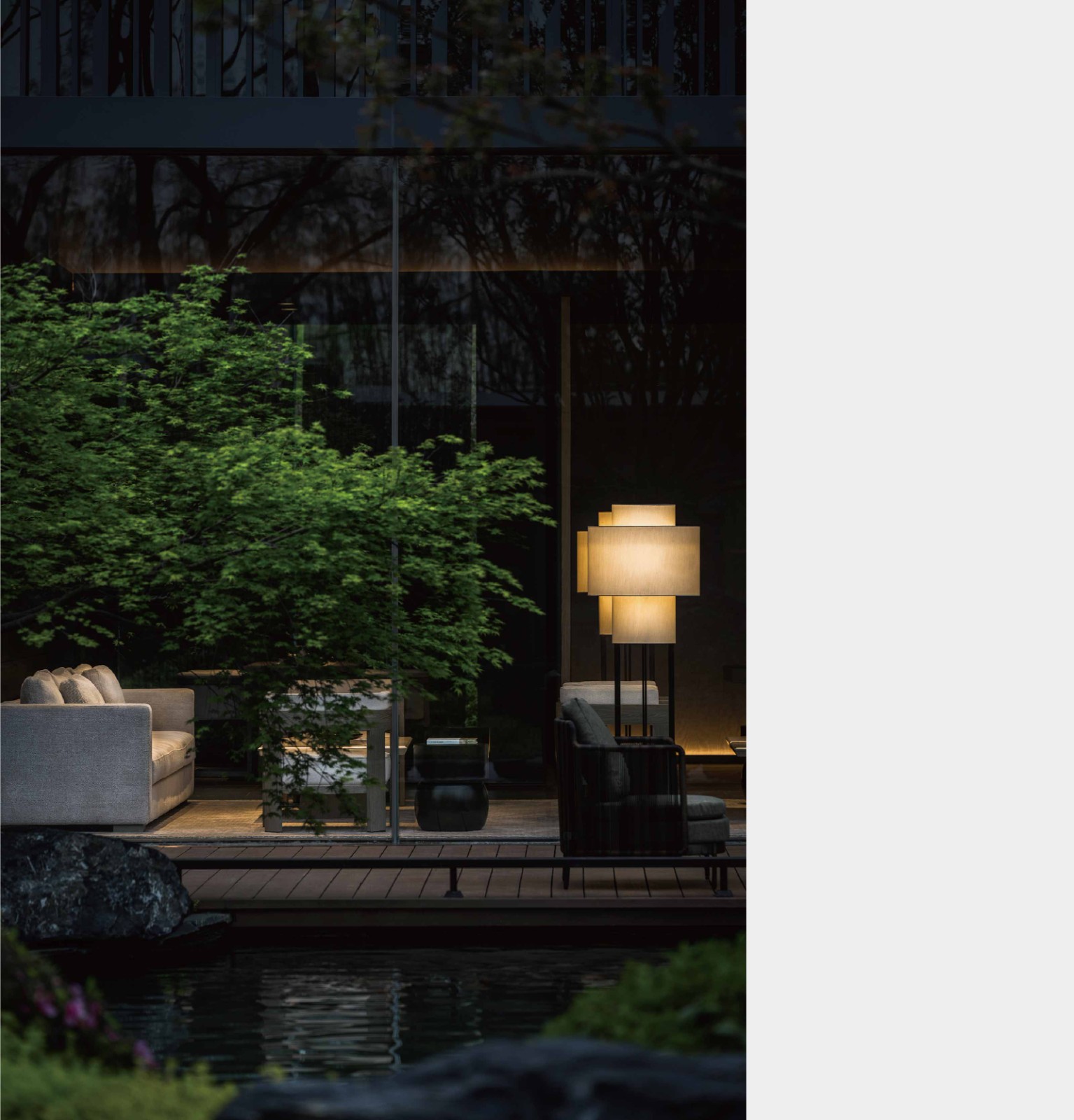 Growing naturally with water, stone and wood
与水、石、木 自然生长
"In Zhangyuan, the hall is wide and deep, the paths bend, the rocks are followed, and the soft light between the greenery and the forest is dense, and naturally, we meet a teahouse at the foot of the Purple Mountain. After abandoning the grand and dazzling visual language constructed by symbols and labels, we turn to the interior of nature and the contemporary lifestyle of Nanjingers to find the path of design entry. Quiet, airy, and light, this is a place where people can simply feel and be empowered by the quiet moments they spend with themselves.
"瞻园里,堂阔宇深",小径弯弯,循着山石踏步,绿林掩映之间柔和的灯光,氤氲而出,自然之间,遇见紫金山脚下的一庐茶舍。与山石比邻,与水色共生,摒弃了由符号、标签构建的,宏大的炫目式视觉语言后,我们转而向自然内部,与当代南京人闲适的生活方式中寻找设计切入的路径。幽谧、通透、而淡淡然,在这里,人们只需要感受,即可在与自己相处的安静时刻,获得力量。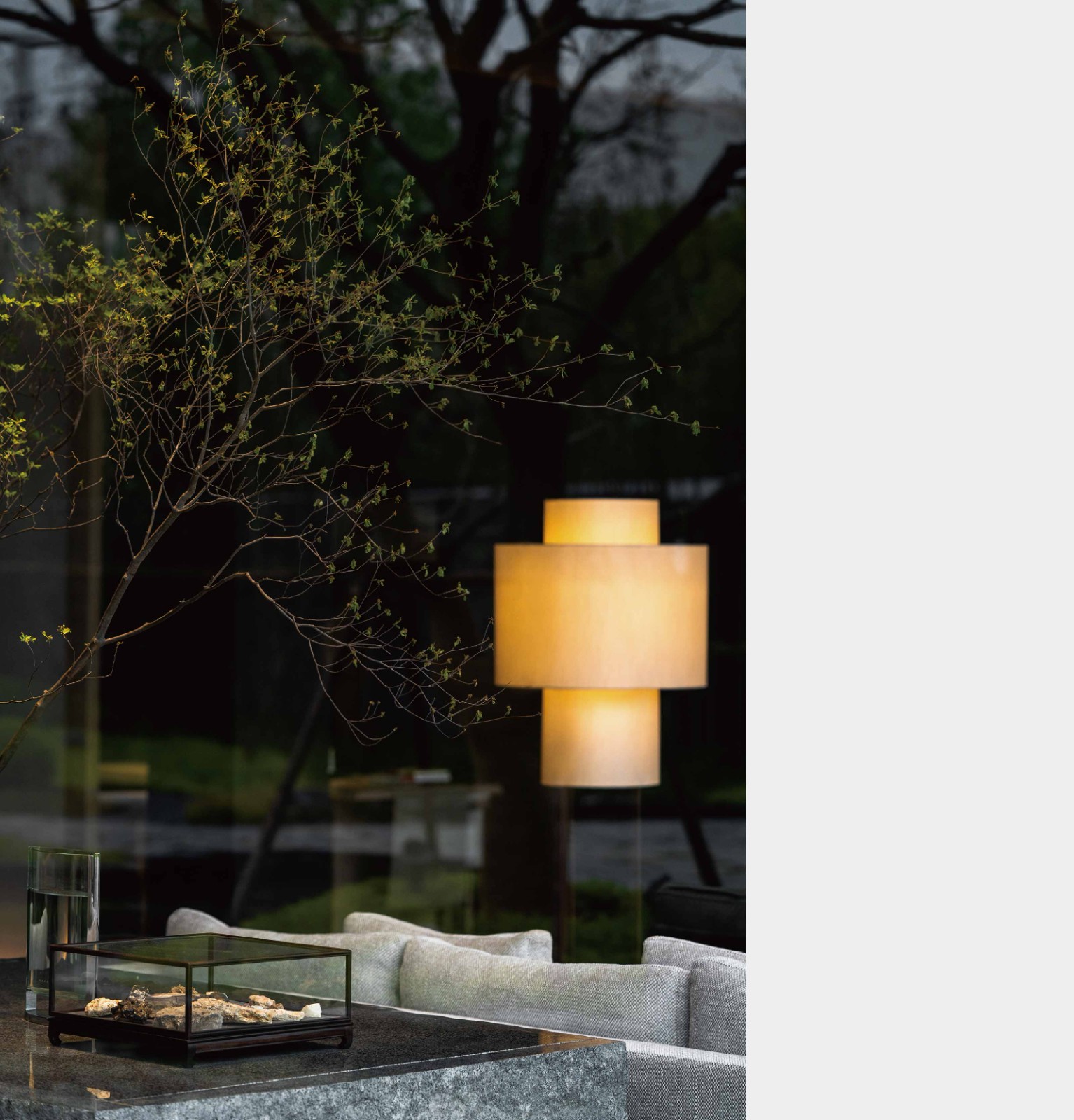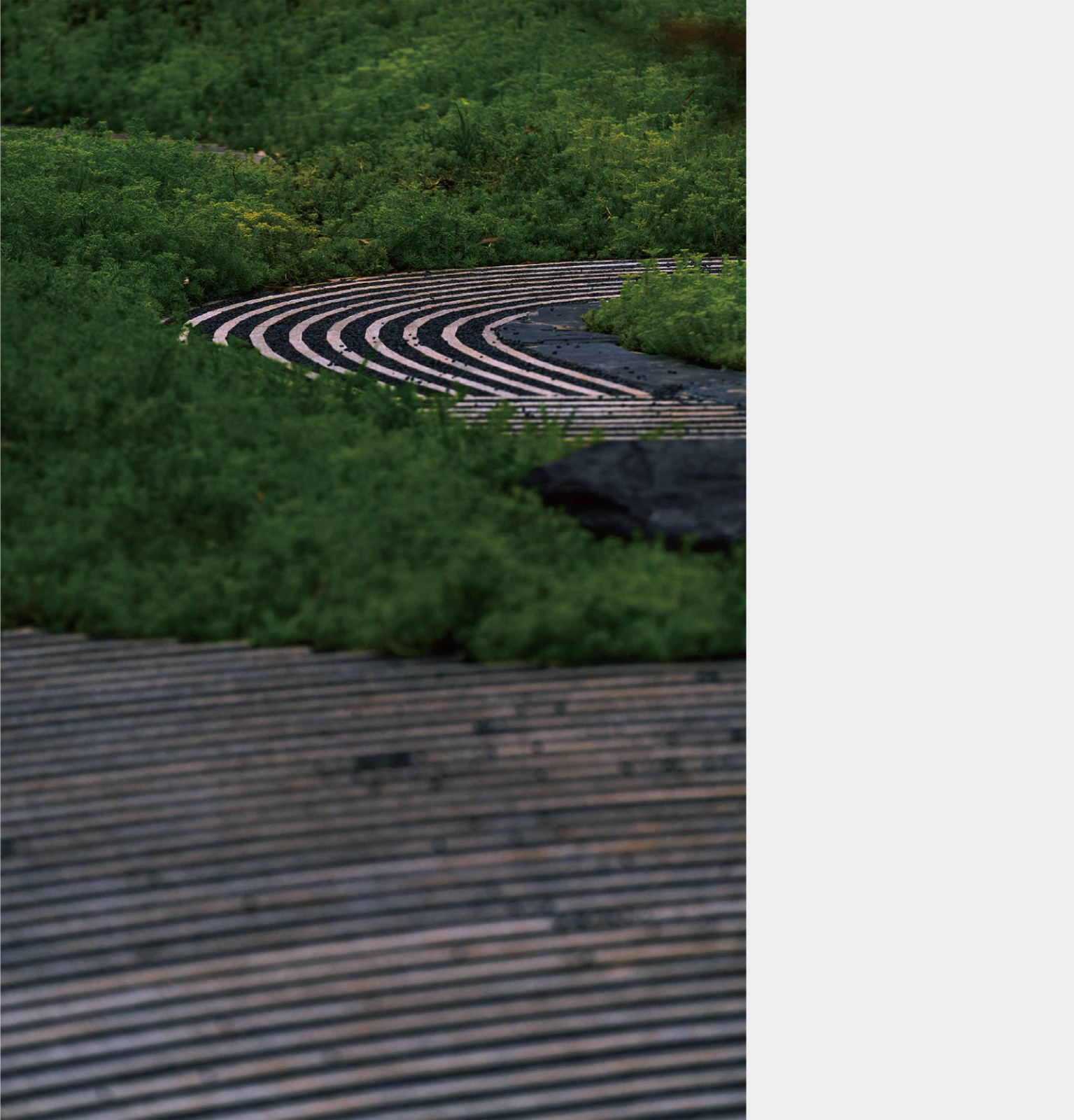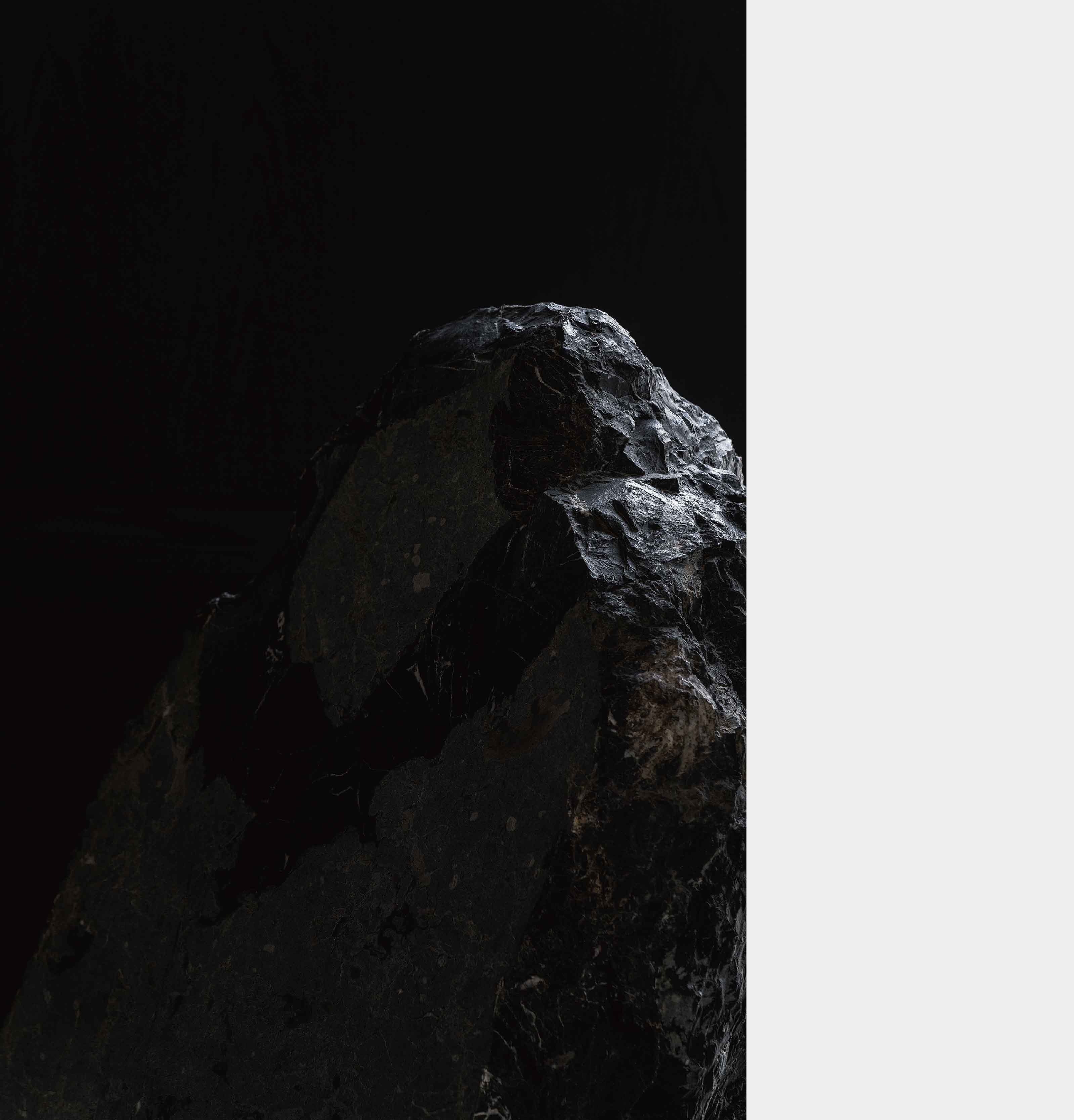 Extending, interacting and exchanging the boundaries of perception.
延伸、交互 交换感知的边界
Drawing on the natural meditation of water, stone and wood in the courtyard landscape, the design constructs an interactive, fluid relationship between the interior and exterior of the space to deepen the diverse experience of the site itself in terms of access to the five senses, and in so doing forms the narrative logic within the space. The art vestibule area is made up of a thin silken linen and wood enclosure. Through a constructed blurring and linking of the internal and external interfaces, the designer has loosened up this area, creating a sense of arrival and emotional transformation for the visitor.
借助于庭院景观中水、石、木景的自然禅意在前,设计以构造交互、流动的空间内外部关系,来加深场地本身给予人通达五感的多样体验,并以此形成了空间内部的叙事逻辑。艺术前厅区,由薄透的绢布丝麻与木料围合而成。设计师通过一种构造的内外界面的模糊与关联,将这一隅松弛地放开,为来者营造了"到达感"与情绪转换的余地。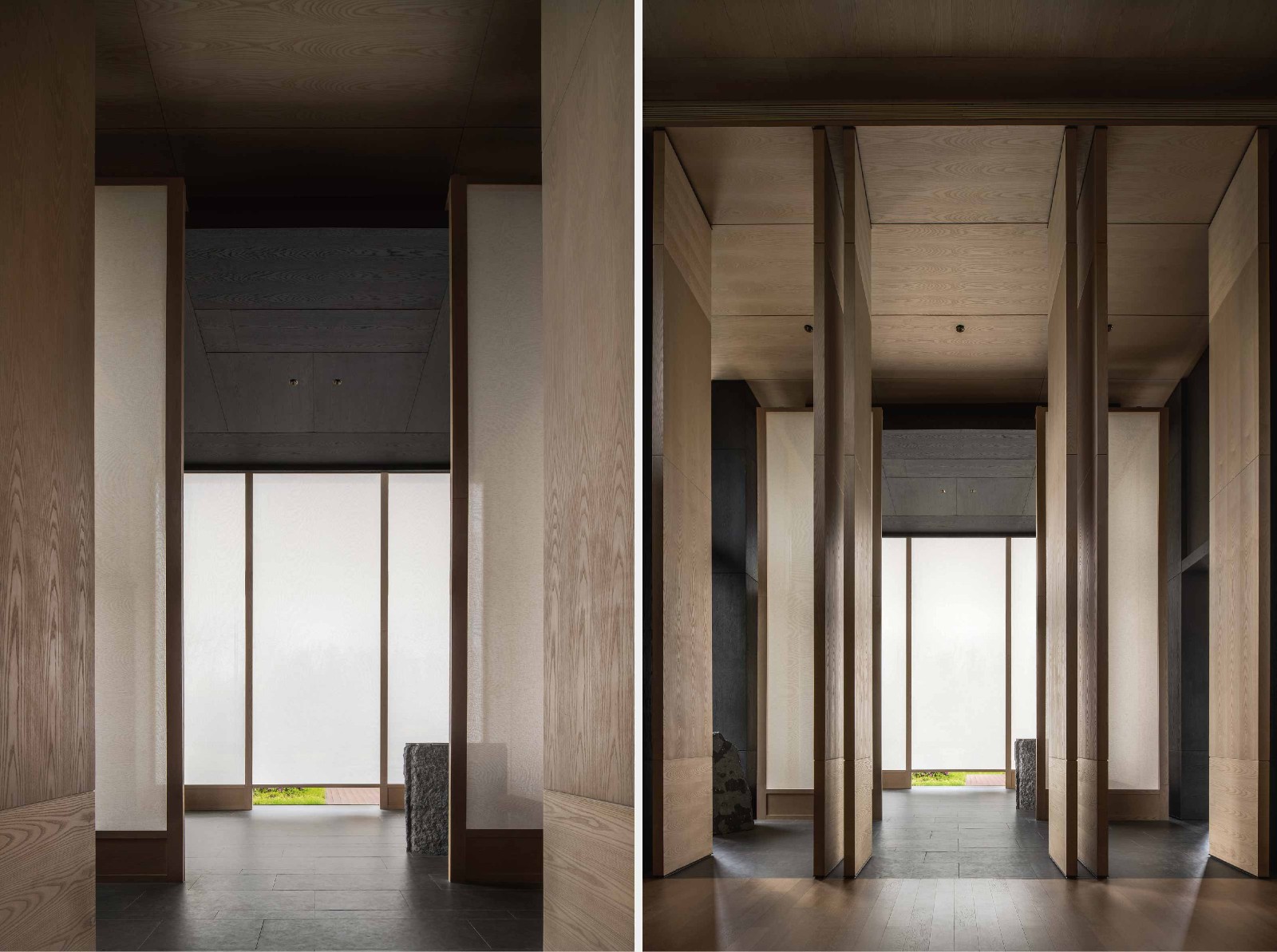 In order to avoid the tediousness of the horizontal and vertical arrangement of functions in courtyard-style flat buildings, we have tried to create a hierarchical logic of the "rise and fall" of the space through the differentiation of the structure of each functional area as far as possible, and in this way arrange the dynamic lines to guide people's behaviour. The art vestibule is vertically connected to the art sandbox, while in the horizontal plane, a straight corridor runs through the whole plane. Occasionally, there is the possibility of vertical interaction with the outdoor landscape. Within the regular square, there are curved paths leading to the four sides. People are constantly moving through the space, merging, connecting and dispersing, making the space truly dynamic with the flow of an exhibition centre.
为规避院落式平层建筑在功能排布方面横平竖直的乏味,我们尽可能的在空间内部,通过各功能区构造的差异化,来打造空间"起承转合"的层次逻辑,并以此排布动线,引导人们行为的发生。艺术前厅竖向连通艺术沙盘,而在横向面,则通过一条笔直的过廊,贯通整个平面。间或中,又有竖向与室外景观交互的可能。规整方圆之中,又有曲径通达四处。人们在空间不断的行进中,汇合、连通又散开,使空间真正具备了体验展示中心的流转灵动。